Do you want to organize towards a South Carolina based on the principles of Beloved Community and to fight for and win communities where Black people, immigrants, workers, LGBTQ people, and women can live Free From Fear?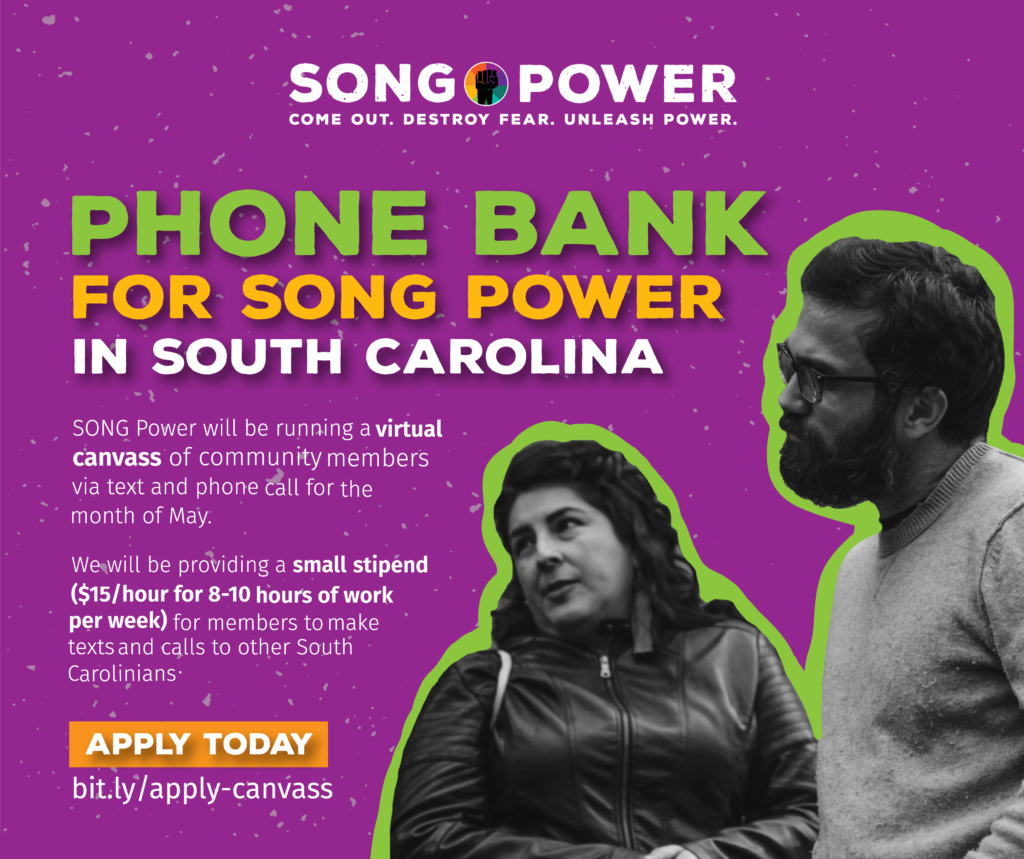 We will be running a virtual canvass of community members via text and phone call for the next month.
We will be providing a small stipend ($15/hour for 8-10 hours of work per week) for members to make texts and calls to other South Carolinians to ask how they are doing in this time of pandemic, what their families need, what they wish the government was doing right now to help, and confirm they are registered to vote.