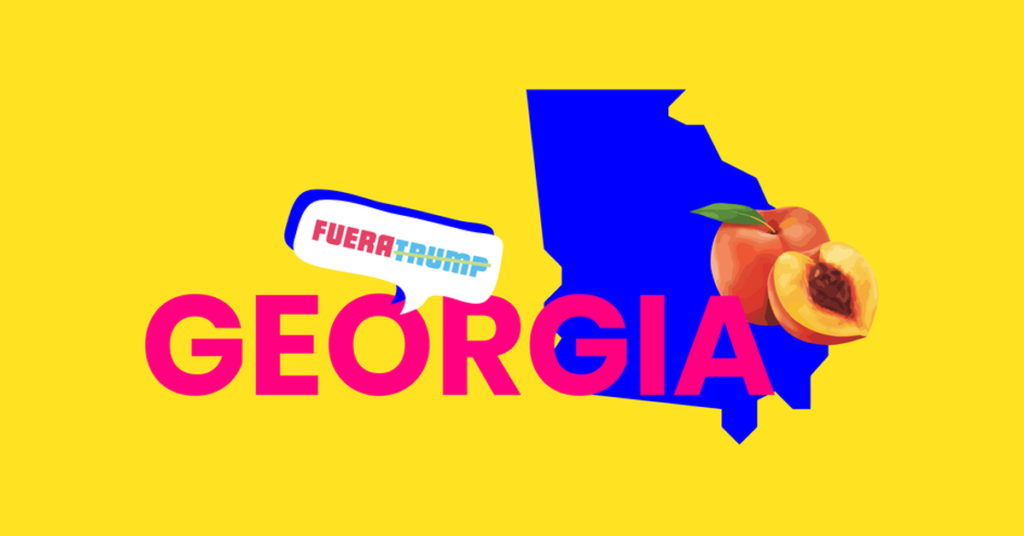 Sheriffs are elected and therefore need to be held accountable for the communities they claim to "serve and protect." Sheriff Butch Conway is finally retiring after caging and handing over our people to ICE for much too long. The election in November is our best opportunity to improve the lives of our communities by replacing him with a Sheriff who will value our Black and immigrant communities of Gwinnett county.
During the past couple of months SONG Power has been part of Take Action, Get Power, a campaign to build the power of Black and Brown voters in GA, specifically in Gwinnett county. Take Action, Get Power is made up of members of SONG Power, GLAHR Action and members of Mijente. These three groups have historically done grassroots organizing work in Georgia and the South. We want to continue to talk to our folks about the issues that are important to them and bring them into this work. We particularly took on Gwinnett county targeting the Sheriffs elections in Georgia and Trump through the Mijente PAC, #FueraTrump.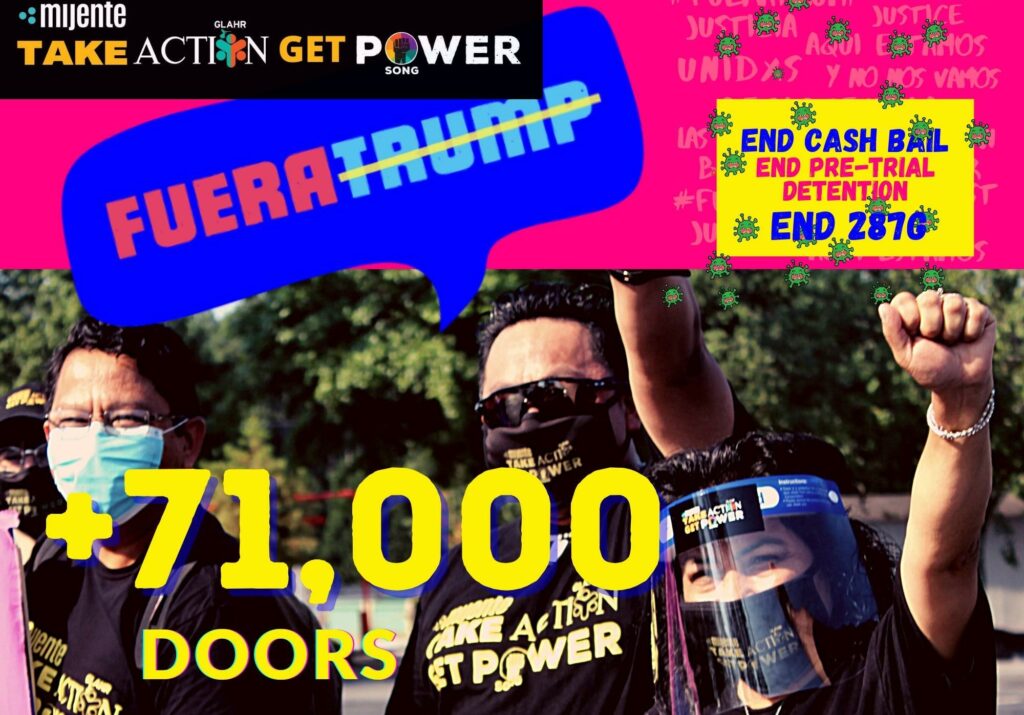 Gwinnett has been a county where for the past 24 years the sheriff, Butch Conway has voluntarily signed a contract between the county sheriff's department and Immigration and Customs Enforcement (ICE). 287(g) agreements are voluntary contracts that is re-signed every 2 years by the county sheriff. 287(g) agreements include federal funding for training 6-8 local officers to "ICE Accreditation" and create processes to honor every hold, administrative warrant or demands that come from ICE. Having a 287(g) county means that every person brought into the jail without citizen privilege will have some contact with ICE. 287(g) is only one of the voluntary ways that the sheriff collaborates with ICE. We must make sure that we demand that they #EndAllCollaborations. Being Black or Brown and driving though a 287g county Gwinnett is unsafe. We know that any encounter with law enforcement can lead to folks being stuck in jail and or ending up in the deportation pipeline which is another part of the prison industrial complex.
We have been going out in Gwinnett and talking to our folks about the sheriff's race and what they can do to keep their communities safe. SONG Power is canvassing door-to-door building with Black and Brown voters letting them know about the candidates running who are Democrat, (Kebo Taylor) and Republican (Luis Solis).
It's a scary time, however, we felt the best way to connect with our people was to go to them. In order to do so, we took proper safety precautions to ensure everyone's health and wellness. We have been able to talk to thousands of voters who were all eager to learn more about how to get involved and vote.
Take Action, Get Power will continue going out and talking to Black and Brown voters all the way up to the election in November. If you'd like to get involved please reach out to Tayleece (tayleece@songsouth.org) or Monse (monse@songsouth.org). If you wanna plug in but aren't in GA please be on the lookout for future phone canvassing events that you can participate in from anywhere.